Swept off my Feet, or
The Dangers of Shoe Shopping

It's time to admit it: I'm mesmerized by a pair of shoes. Maybe even obsessed. And they're not even very pretty shoes at that. I thought I'd banished them from my mind, but they keep coming back, like an infection that can be controlled with medication but never totally eliminated from the body.

Two months ago, armed with my checkbook and a resolve to Buy Those Shoes or Bust, I strode across the skybridge linking my office building to the local shopping mall and walked boldly into Nordstrom. I zoomed past the tie counter and the stack of Ralph Lauren sweaters, swerved around the elevator loading zone, and found myself exactly where I wanted to be: in Women's Shoes, embraced by the noodling of the piano player during his rendition of "Send in the Clowns."

Soft brown carpeting stretched before me, as luxurious as a fur stole, and a calm light seemed to come not from the ceiling but from the very air itself, giving the glass display tables a gentle, sparkling glow. Pairs of shoes practically floated in the air around me. Some rested flat and solid on the table; others were positioned at provocative angles, pointing off to distant and exotic locales: New York City, Paris, Milan, Manila...

I scanned the displays, looking past the graceful ivory pumps, lime-green sandals, and Doc Martens. Finally I spotted my target, which I had been eyeing for weeks, and zigzagged through the maze of tables, couches, and shoeboxes left carelessly on the floor.

A sales clerk noticed my purposeful strides and deliberately crossed paths with me as I approached the display table.

"I'll try these in a 7 1/2," I said, picking up a leather clog with a closed heel and buckled strap across the top. It was a sturdy shoe with a roomy toe box, but a row of light-hearted Xs was stitched down the front and a few open seams added to the decorative effect.

"Comfort," I said to myself as I sat down to wait. "Air circulation. No heel. Adjustable strap. Perfect for that 'studied casual' look."

Soon a stack of shoeboxes bobbed my way through the displays of pumps and black boots. I was impressed at how ably the clerk balanced the boxes in her left arm while she set down my shoes with her right. Obviously a professional.

I tried on one of the clogs and, as I stood up, happened to glance over at a frizzy-haired woman seated on a couch nearby. She smiled and pointed at the clogs I was wearing.

"I tried those on, too," she said. "They're pretty comfortable, but they're nothing compared to these."

She threw herself back on the couch and pointed her foot toward the ceiling. On it she wore an elegant heeled loafer of glistening leather, contoured to fit the foot's natural curves. Luxurious suede rolled across the top of the shoe, providing a touch of indulgence that contrasted with the general air of smartness. A leather strap arched over the instep; this was decorative only, of course.

"Ah yes," the sales clerk said, picking up the loafer's mate. "This goes with anything, from a business suit to jeans. It just depends on what you wear with it - sheer hose with your business suit, or for jeans, just put on your kicky socks."

I wasn't sure I had any kicky socks, or even knew what they were, but I immediately asked the clerk to bring me a pair of those shoes.

As soon as I slipped on those high-class loafers, the clogs were forgotten. The sleek brown wonders surrounded my feet and held them gently but firmly, like a pair of wayward hands accustomed to getting what they wanted. When I stood up, the sole yielded beneath me but then sprang back as I shifted my weight. The tongue of the shoe responded to the subtlest rocking of my foot, forward and back -- thanks, I found out later, to the band of elastic cleverly hidden inside.

I quivered with excitement as I strode toward the mirror, feeling the shoes support and give like no shoes ever had before. They pressed and released in dozens of spots at once, like the players in a symphony orchestra passing a melody from one instrument to the next, each with its own voice but all of them joining together to make a glorious, rhapsodic whole. The tempo and volume intensified until I felt the podiatric equivalent of Beethoven's Ninth Symphony, complete with choir, surging through my feet.

"Ode to joy!" I wanted to cry out, fortissimo. "What ecstasy!"

I managed to maintain my composure, and the symphonic voices calmed to the clear, elegant lines of a Mozart string quartet. My feet glowed with warmth as I stood in front of the mirror and admired those amazing shoes. Finally I collapsed onto the couch, overcome.

Needless to say, I walked out of the store with the loafers in my bag instead of the cloggy things I'd intended to buy. And I've enjoyed them heartily, night and day, during the last few months.

Yet now I'm finding that they haven't done what I really wanted them to do in the first place: distract me from the clogs I'd originally intended to buy.

It's true that, after my purchase, I didn't think about the clogs for at least a month. But lately when I lie down for a nap, an image of their dimpled brown leather comes bubbling up in my mind's eye. In the middle of a project at work, I realize that I miss seeing their cute little Xs, stitched in rows. During my break I sneak over to Nordstrom and gasp when I see wool slippers in their place, before I notice that the clogs have merely been moved to another part of the shoe department. Even in line at the grocery, I look at my checkbook balance and ask, "Should I spend the money on those clogs?" And just the other night, when my husband sidled up next to me on the couch with that look in his eyes, I found myself wondering: Have they perhaps gone on sale?

Clearly, my life is not my own.

But what should I do? Ignore these urges and redouble my efforts to focus on my job, hobbies, and relationships? That hasn't worked so far. Should I give in and buy the clogs? What then? I thought that one pair of shoes would be enough. What certainty do I have that two will do? Am I an addict? Will I be able to quit? Or will I become fixated on yet another pair of shoes -- and another, and another, until I've busted my bank account, lost my job, and driven my spouse away?

Since there's no such thing as Shoe Shoppers Anonymous (which might have saved Imelda Marcos, by the way), I'll have to handle this problem on my own. The really scary thing, though, is that in trying to distract myself from shoes, I've ridden the elevator up to the lingerie department a few times, and this cream-colored camisole has caught my eye -- silk, tank style, with a floral edge. I even dreamed about it last night.

Who would have thought that shoe shopping could be dangerous?




Content © Ann Sihler
All rights reserved.
• • • • • • • • • • • • • • • • • • • • • • • • • • • • • • • • • • • • • • •

Services
What I do
Need help?
Situations where I can help
Work samples
Links to recent documents
Testimonials
What my clients say
Creative
Published essays + poetry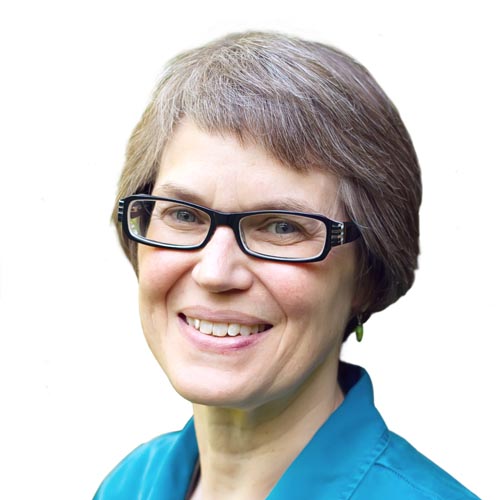 503.282.6311
asihler@pacifier.com